The San Bruno Handyman Can Give You Back Your Weekends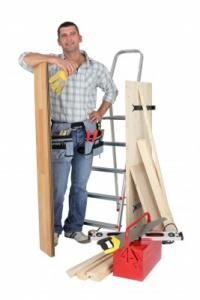 Is your to-do list getting out of control? Sure, you could hire a plumber, an electrician, a roofer, and a general contractor to take care of it all, but why spend that much? Smart homeowners know that they can call a dependable handyman in San Bruno to handle it all at a fraction of the price. We're fully equipped to handle ALL major and minor home repairs, from woodwork and surface patching to sprinkler repair, light fixture installation, and more.
"Prompt, hardworking, and extremely professional. Went the extra mile to get the job done even after my wife changed her mind halfway through."
- Mark P., San Bruno
"Dave was great. He did a bunch of work for us right before we put our home on the market, and I'm confident it all paid for itself several times over.."
- Don N.